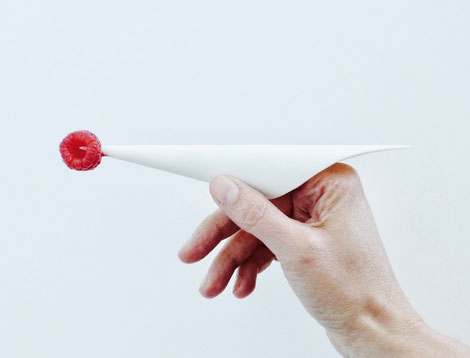 This year I will attend with 3 projects at the first Milan HUNGRYFORDESIGN-event, the first fuorisalone format in wich design merges with the food serving industry !
For the OnA tableware I created a total new look with fresh spring colors combined with the beauty of terracotta.
mOON, still a very successful design
And last but not least : S.ThING, a new design : 
 Is it a spoon, a scoop or a food pricker ? It is all of that !
It can be worn as a jewel on your finger while you're lounging around on that crazy party you're attending, stinging the most gorgeous snacks. Eating a bite becomes a sexy thing. S.ThING ! 
Handmade (by myself) of ultralight porcelain. It fits everyone !
WITH SThING THE PARTY IS ON !